Thank You to all who have donated thus far, we are halfway into Operation School Supplies and we have met our original goal of 6K school bags filled. That means we will be upping that goal :)) to help even more kids start the school year fresh and prepared with your continued help.
We know not everyone has been able to stop by yet!! Please remember you can drop off at any Farm Fresh in the region, or at FSI. We take cash donations or supplies, you can also pick up a pre-packed bag at our live events for a cash donation-the local girl scouts are doing the packing.
This is a huge team effort and we are privileged to take part of building a strong foundation in education for our area children.
Please join us and to keep you updated, we will be live with WAVY 10 this Friday, August 18 from 11-1 with Jam Cam Traffic Reporter Jen Lewis at the Farm Fresh S. Battlefield Blvd, Chesapeake.
Come say hi to John and Steve, they will be manning our new event tent:)
Contact FSI at (757) 259-0790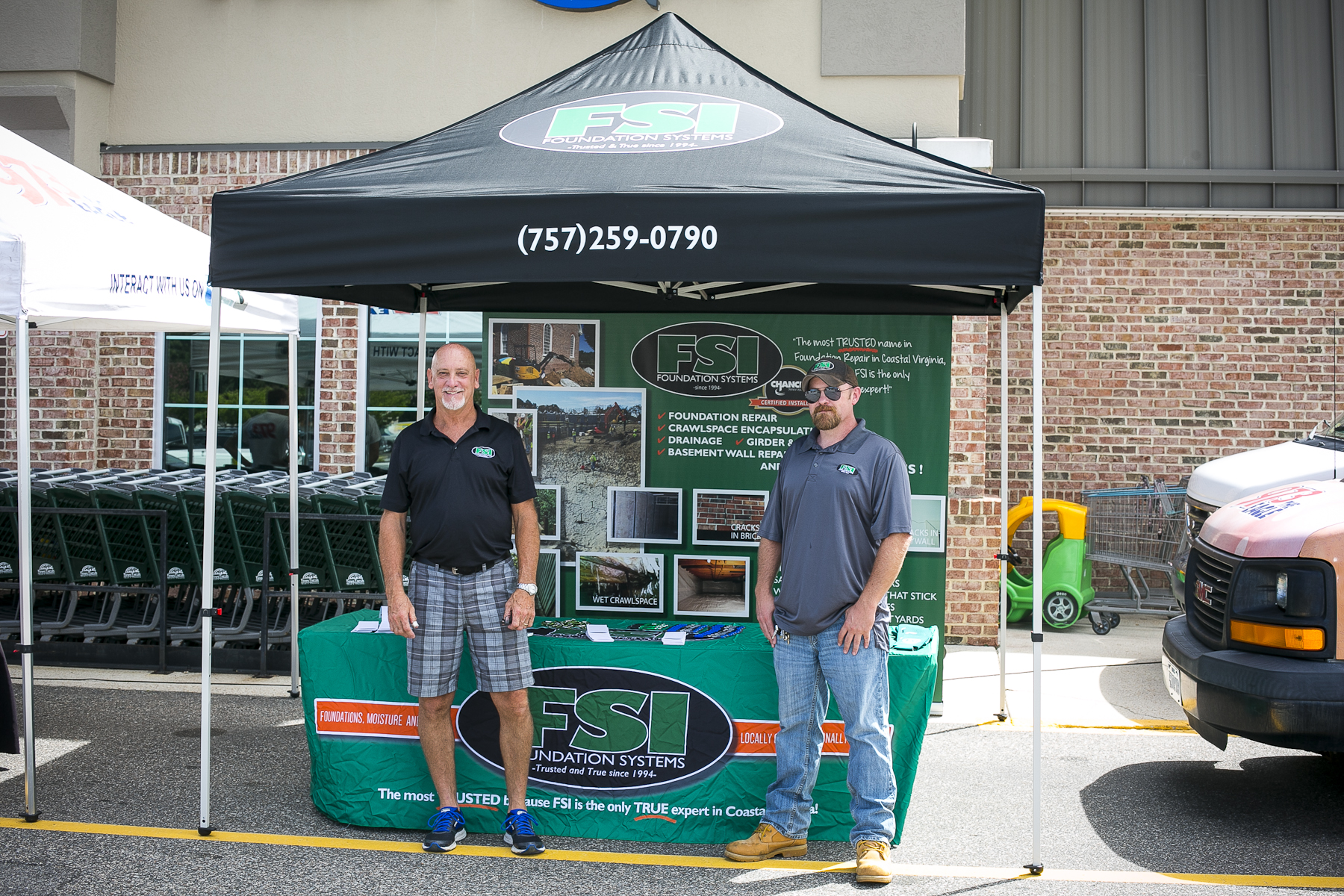 Come Say hi on Friday, August 18th!
Our new event tent:) 11-1 Farm Fresh, S. Battlefield Blvd, Chesapeake...live with WAVY 10